Children's Trust appreciates your loyal support.
There are several ways that you can support Children's Trust programs throughout the year.
Recurring Donations
A recurring donation to Children's Trust can provide stability and financial sustainability to CT's four crucial programs that protect and advocate for abused and neglected children. Your recurring gift can be set up using our gift form, and you can choose from a variety of choices including monthly, quarterly or annual donations.
Social Media & Facebook Fundraising
We encourage you to share Children's Trust posts on social media to help us raise awareness of our important work within our communities. Fundraising on your personal or business social media is another great (and easy!) way to support our mission. You can find our Facebook page HERE and our Instagram page HERE.

Want to create a Facebook fundraiser for Children's Trust? You can easily do so on your page, or by CLICKING HERE. Fundraising on Facebook is a simple (and secure!) way to help us raise much-needed funds to provide our services. Children's Trust is set up as an official organization to receive donations thru Facebook.
MORE WAYS TO GIVE
Donations from individuals are crucial to our success. We apply for grants year-round and receive funding from federal, state, and local sources, but our mission and service area grows every year.
Making your donation to Children's Trust is easy. We accept cash donations, in-kind product donations, and underwriting of budgeted items.
Stand with us against child abuse by supporting our programs. You can designate your gift to one of our programs or make your gift unrestricted, allowing us to designate the program needing your support.
Let us know if your gift to Children's Trust can be matched by your employer. Matching gifts increase the value of your support.
Checks can be mailed to Children's Trust: 4519 Brambleton Avenue, Suite 110; Roanoke VA 24018
Giving is now as easy as saying "Alexa, make a donation to Children's Trust." Alexa and Amazon Pay make it easy to donate. Now more than ever, making a difference is simple and fast.
Host a fundraiser on your social media.
Have a special fundraiser during April: National Child Abuse Prevention Month.
Donate in honor or memory of someone.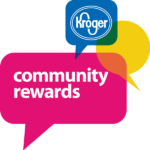 Children's Trust is a recipient of the Kroger Community Rewards program! Simply link your Kroger card to Children's Trust in the Community Rewards section online or on your Kroger app, and you're good to go! We'll receive a portion of your grocery spending each quarter.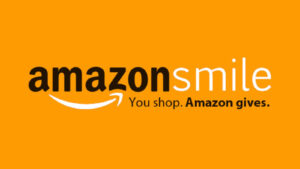 You can help us by doing what you're already doing… shopping at Amazon! Simply select Children's Trust through Amazon Smiles and a portion of your purchases will come back to us! 
CLICK HERE
#endchildabuse #preventchildabuse #childrenstrust #virginia #getsocial #community #prevention #protectchildren #family #CASA #beaCASA #casaofchildrenstrust #cac #childrensadvocacycenter #TICN #trauma #traumainformed #healthyfamilies #healthyfamiliesroanokevalley #healthyfamiliesroanoke #childrenfirst #homevisit #support #newrivervalley #bedford #lynchburg #southwestvirginia